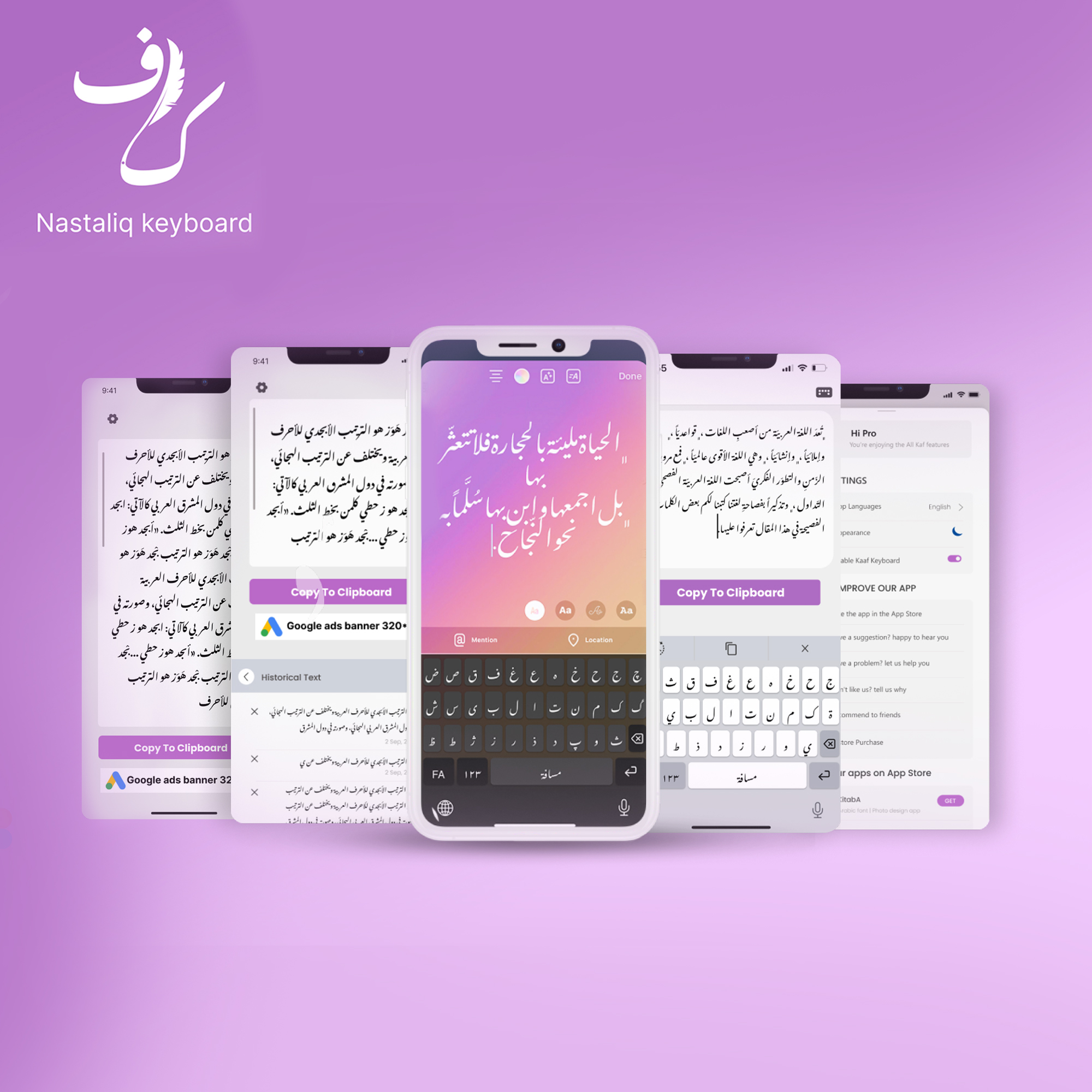 Kaaf App
This is for our pleasure to introduce our new mobile application (Kaaf App). a revolutionary new tool that allows you to write in the beautiful Nastaliq font style on any application on your iPhone! With its user-friendly interface and intuitive design. To start using it, simply add it to your existing keyboards, making it easy for you to craft unique profile names across social media apps.
Nastaliq font style is one of the most beautiful and attractive Arabic Islamic fonts, Kaaf App is the perfect way for iPhone users to express themselves in the attractive Nastaliq font!
Examples and use cases of the app
Instagram profiles and bio
Instagram story
Highlights and comments on Instagram
snapchat profiles
Profiles and bio Twitter
Twitter Comments and posts
Whatsapp profile
Bio and WhatsApp story
WhatsApp chats
Tik Tok
default Notes app
all apps for photo editing designing and writing on images
With just one click, you can add our amazing keyboard to your phone's existing keyboards, so you'll always have access to this beautiful writing font style wherever you go.
So whether you're an expert looking for a new writing tool or someone who simply wants to explore a different type of font, Kaaf is here to provide you with the perfect solution. So what are you waiting for? Give us a try today and start enjoying all the benefits of writing in Nastaliq font!
The application supports Arabic, Persian , and Urdu . Download it Now